About this design
Cheese Bored
Creator
Created by Mr Rocks on Oct 15, 2012
There are really bad dreams
Grotesque nightmares that you dread
And they could all come about
When you eat CHEESE before going to bed.
full colour on the board, 3 colour shirt with over all 'cheese' print.
Check out a close up version of the art at my profile, and thanks for voting.
Cheese Bored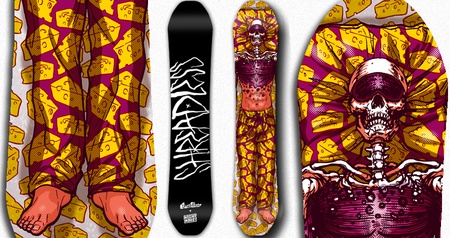 219 scores
35 fives
61 ones
Give your support