About this design
Time for party!
Creator
Created by astronutlab on Jul 04, 2012
The design was using 3 main colors as the base, Lavender, Pink and Gold. The Lavender color is for general cancer awareness, Pink color is for breast cancer awareness, and Gold color is a symbol for childhood cancer.
Owl is a symbol of smart and is it a very lovable animal that everybody would love. Candle hat on top of the Owl, meaning the look forward and birthday, also with cancer ribbon colors awareness balloons.
Happy Birthday!
Time for party!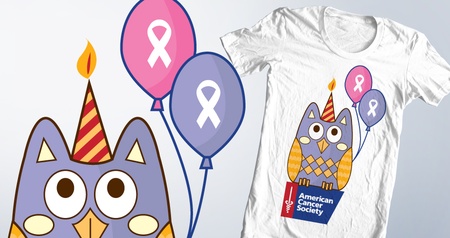 233 scores
13 fives
96 ones
Give your support